Rydy Bikes
Riding into a Better Future
Meet the future of biking: Rydy Model I, your foldable, fat tire eBike. Feel the wind in your hair, the smooth ride beneath you, and the thrill of adventure ahead!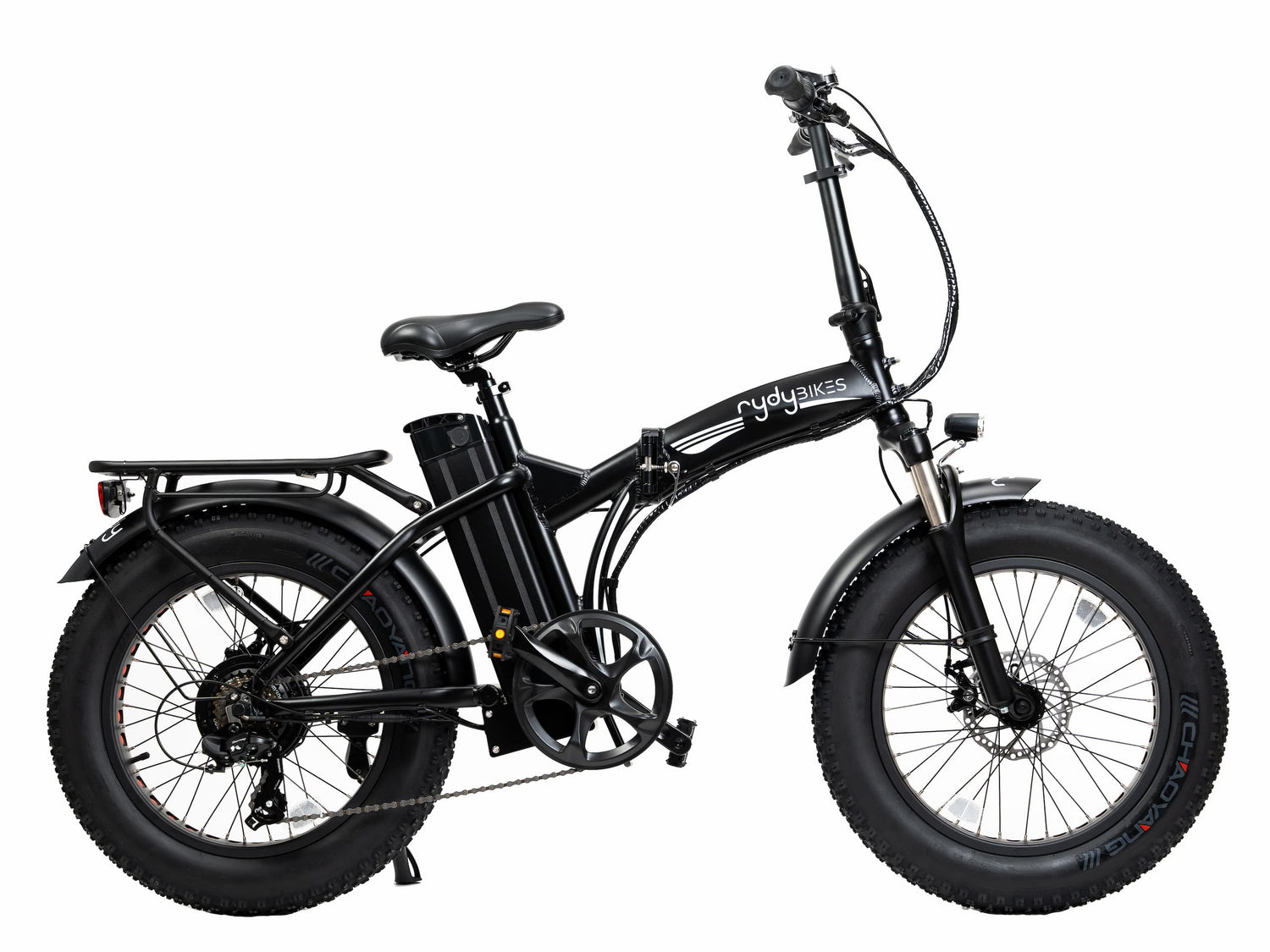 Bring Home Your Rydy Model I Today
Whether you're an urban explorer or an off-road adventurer, we have the perfect Rydy Model I eBike. Choose your favorite and let the journey begin.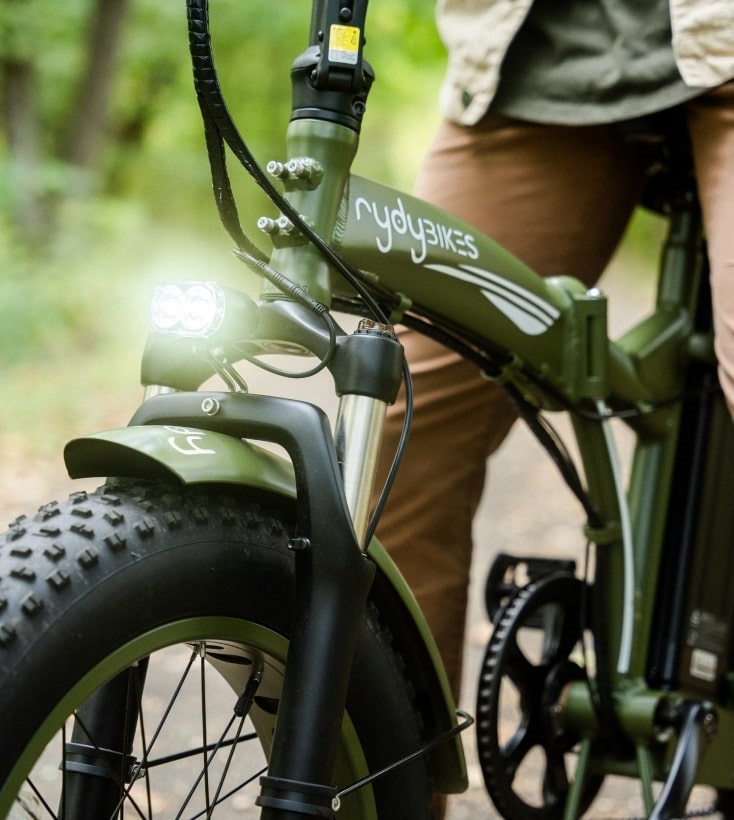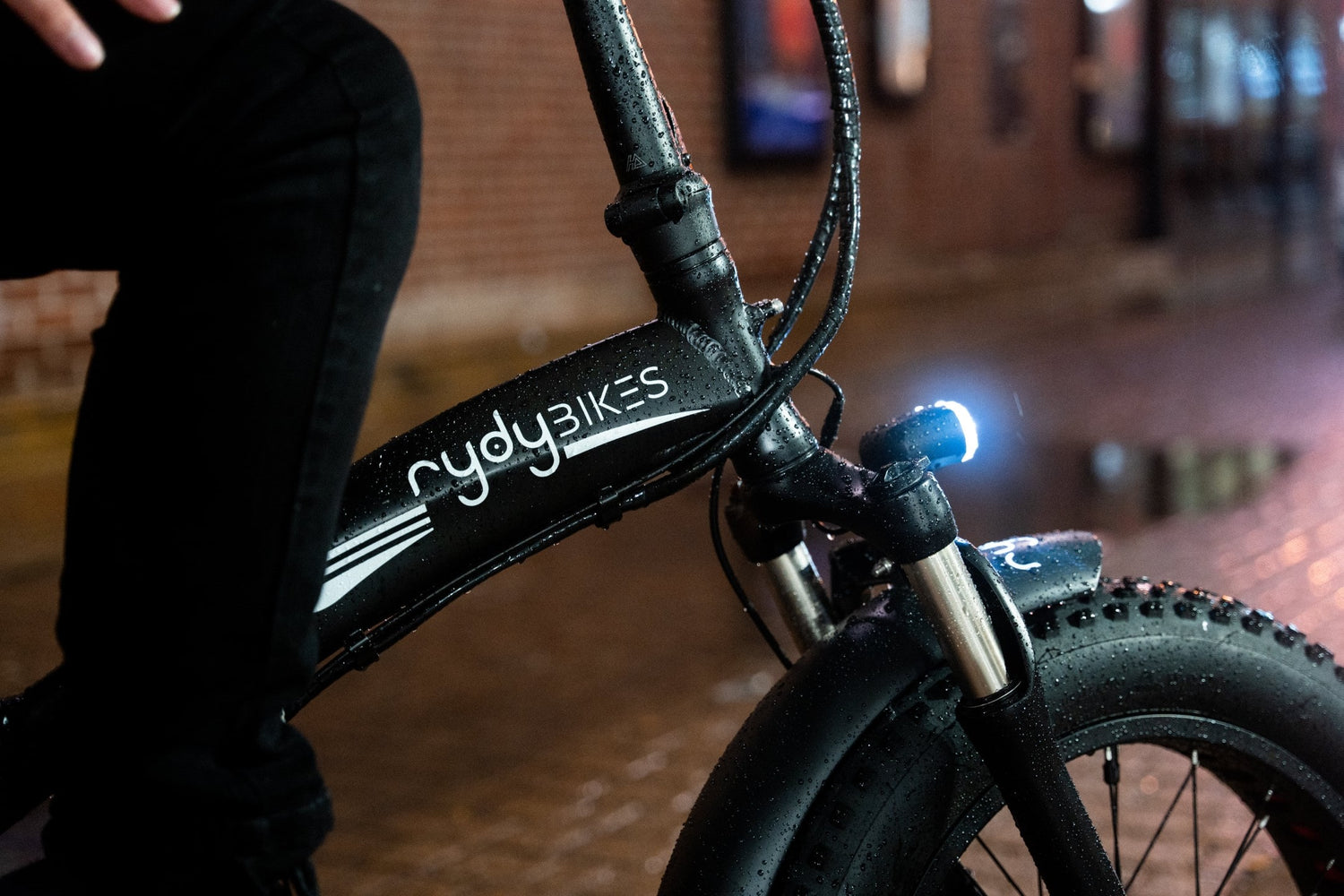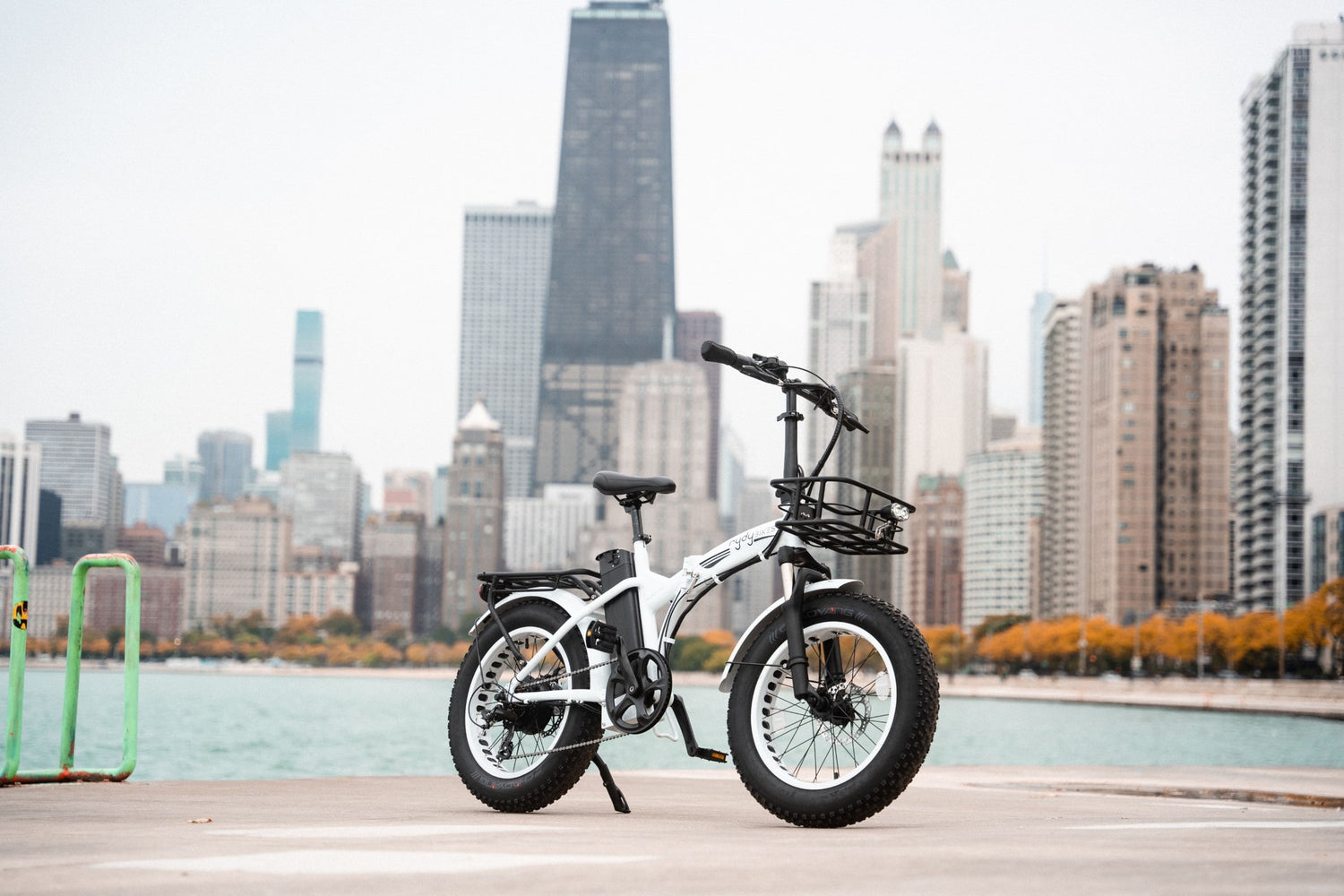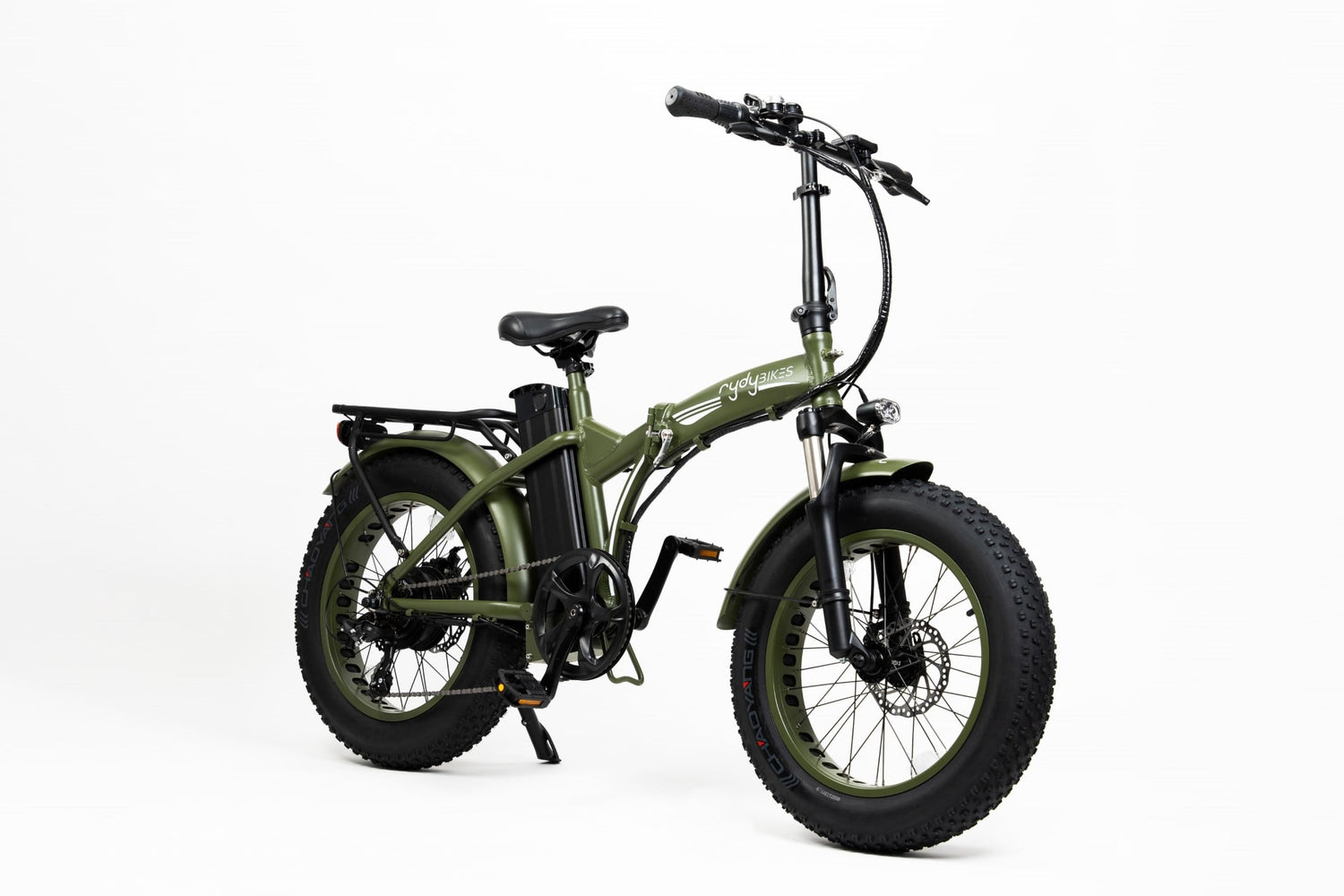 Rydy Model I - Forest Green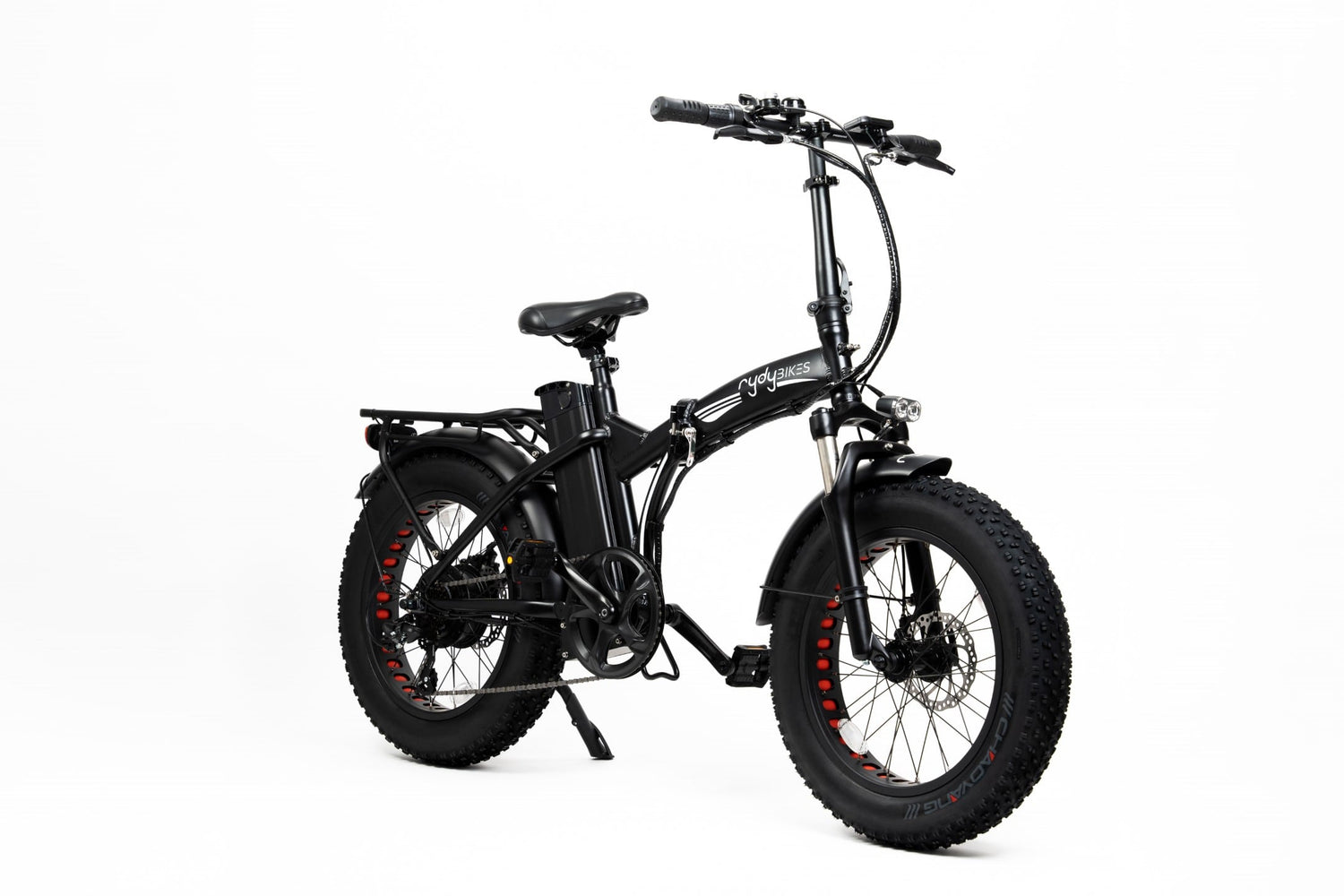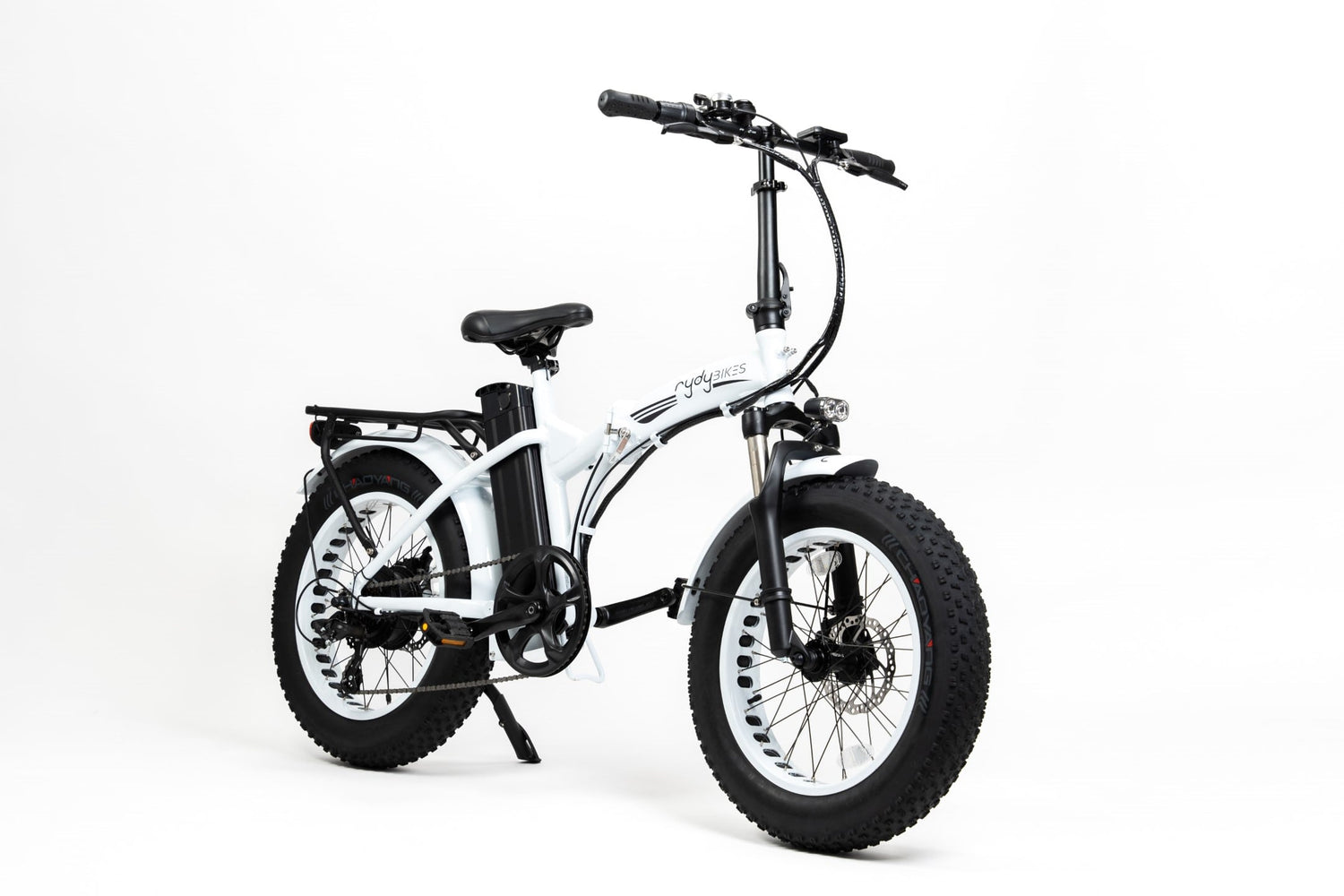 Rydy Model I - Snow White
Experience The Rydy Difference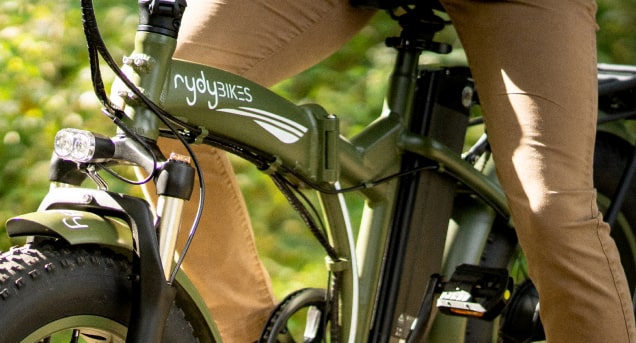 Bold and Beautiful
Top-Notch Quality
Built with superior materials, the Rydy Model I offers a sturdy frame and luxurious leather seats and grips. You don't just ride with Rydy, you ride with style.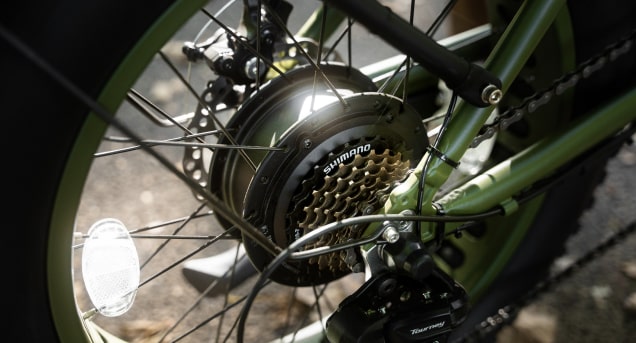 Rocket-Power ReadY
Turbo Charge
Experience unprecedented power with our 750W geared hub motor. Unleash your Rydy Model I's potential as you glide smoothly at a maximum speed of 25 mph. It's not just a ride; it's a power surge under your control.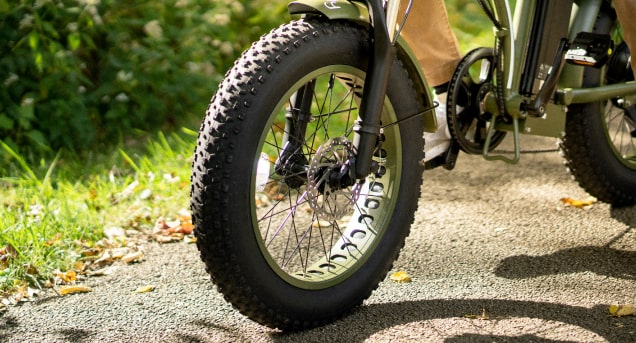 Adapt and Conquer
Flexible Ride
With fat tires for stability across various terrains and a foldable design for easy storage, Rydy Model I is as versatile as you are adventurous.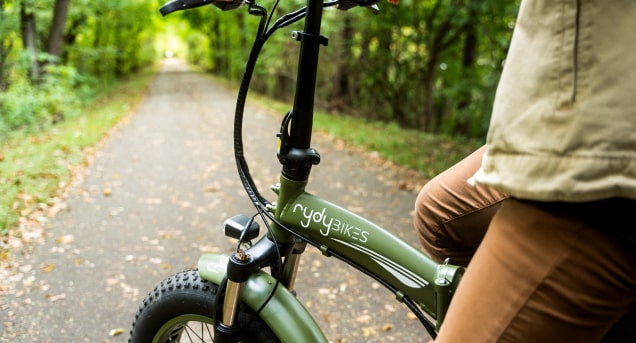 Bang for Your Buck
Value Deal
High-quality materials, powerful performance, and stylish design - all bundled into a fair price. With Rydy Model I, every penny spent is worth the experience it brings.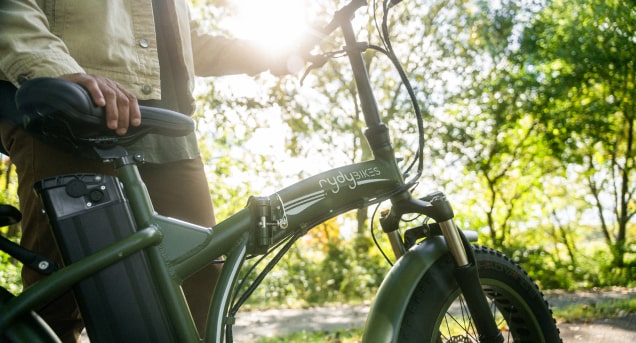 Eco-Adventurer
Green Travel
Transition to green energy with Rydy Model I. Embrace the eco-friendly mode of transportation, and make each journey a step towards a healthier planet.
Upgrade Your E-Bike
Make your e-bike truly yours with our customizable accessories. From high-quality baskets to stylish all-leather seats, gear up for an electrifying ride tailor-made just for you.
VIEW ALL ACCESSORIES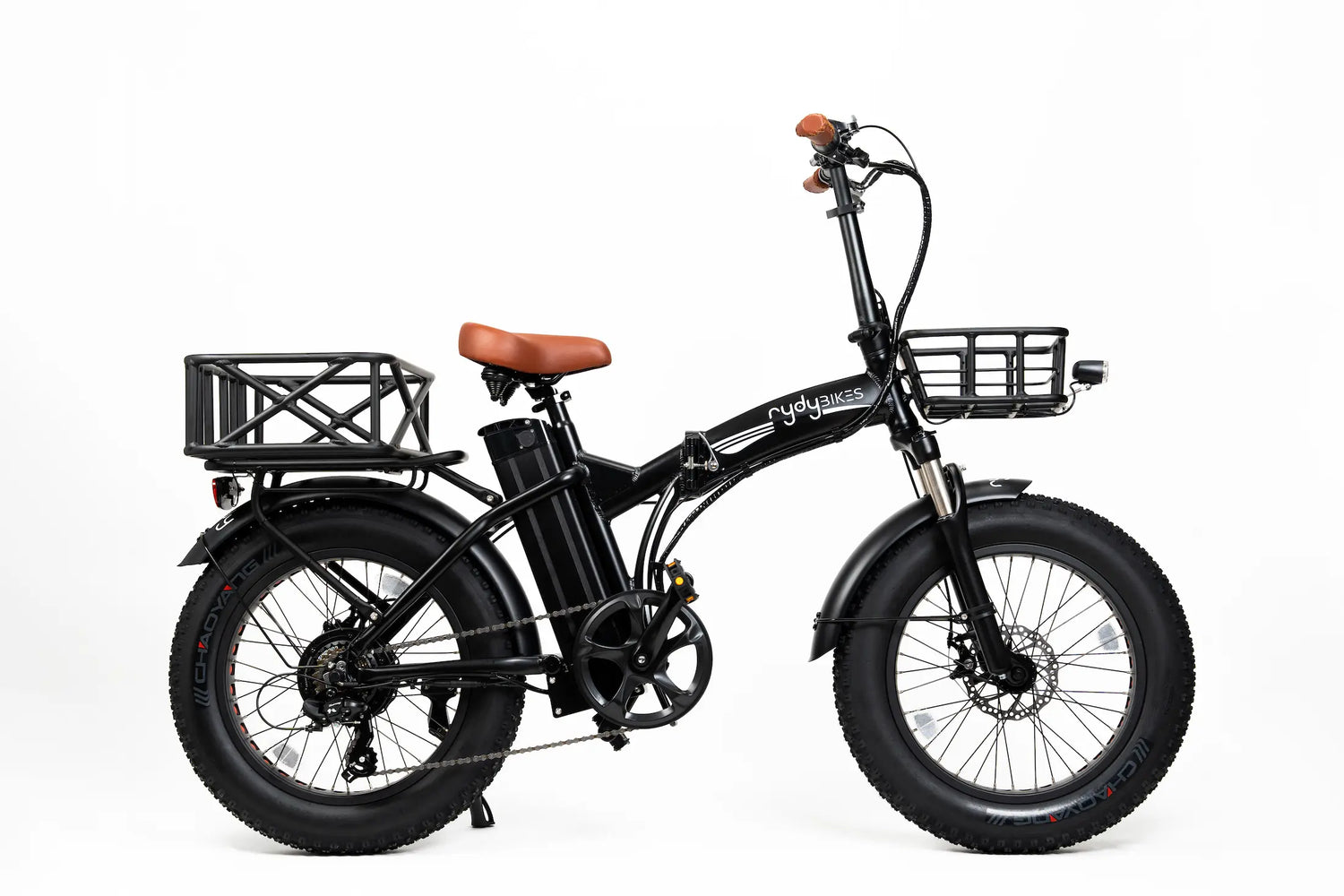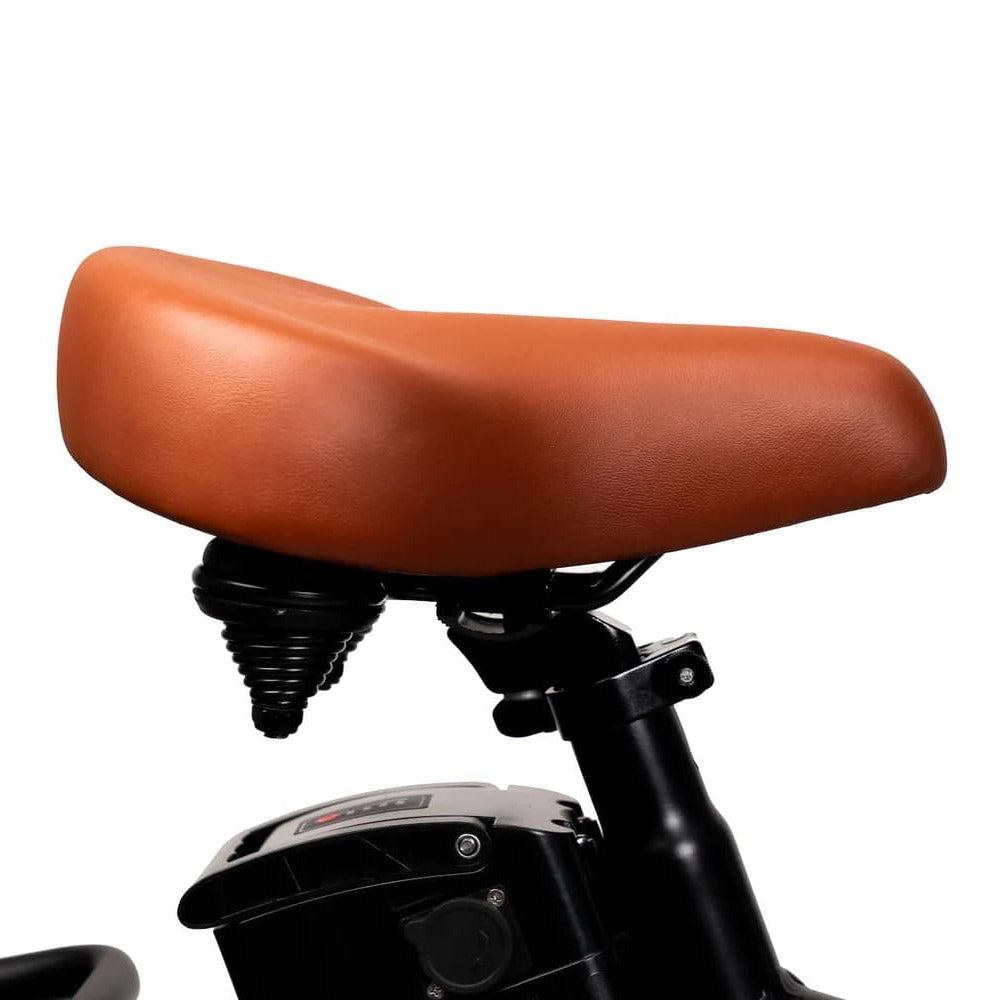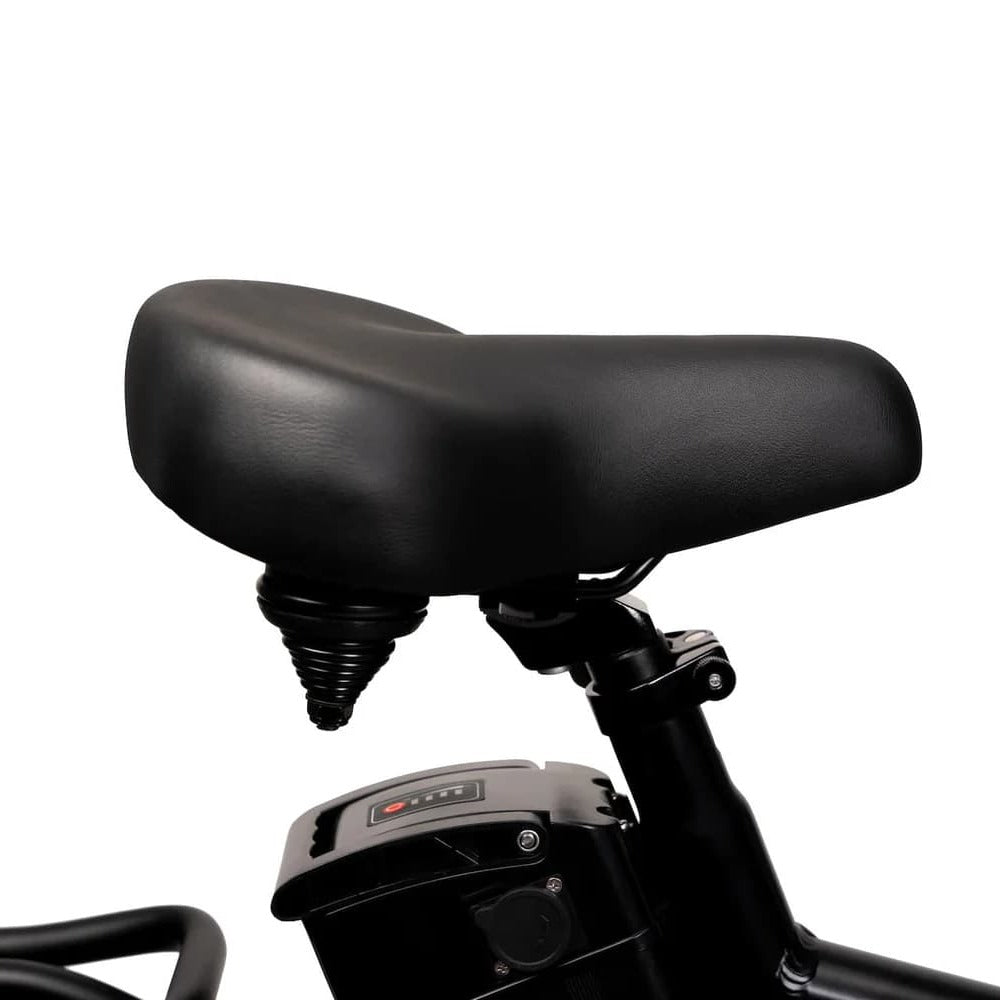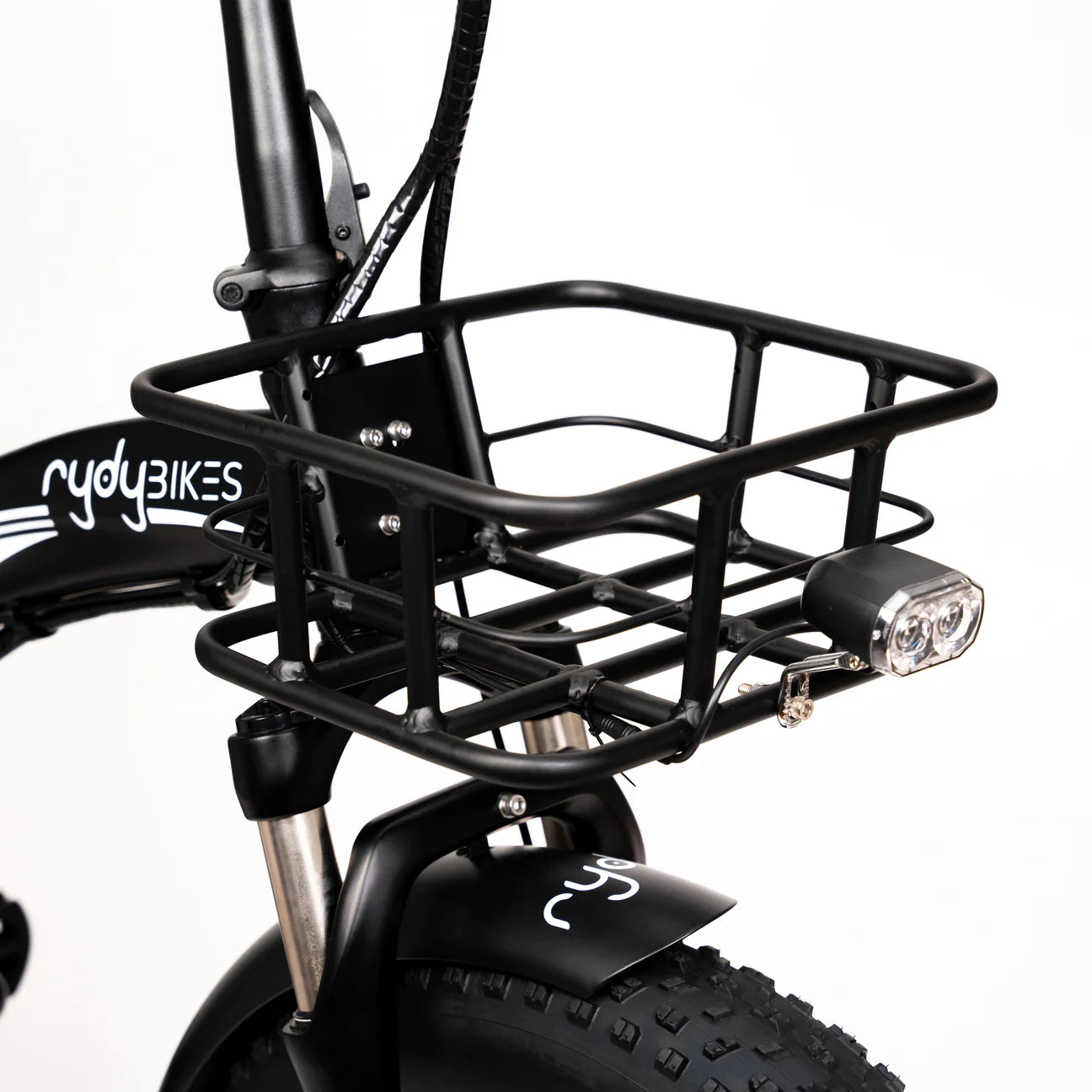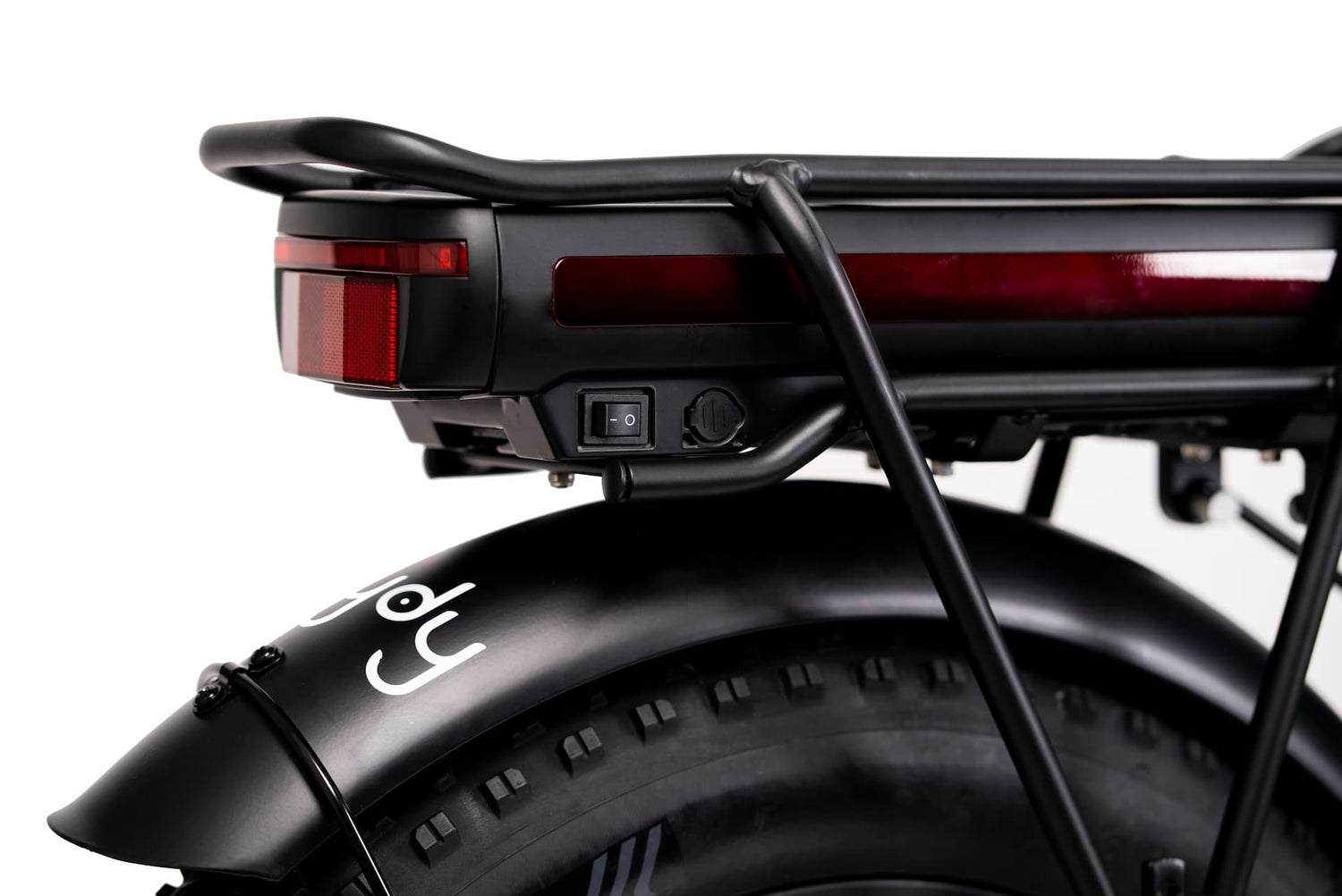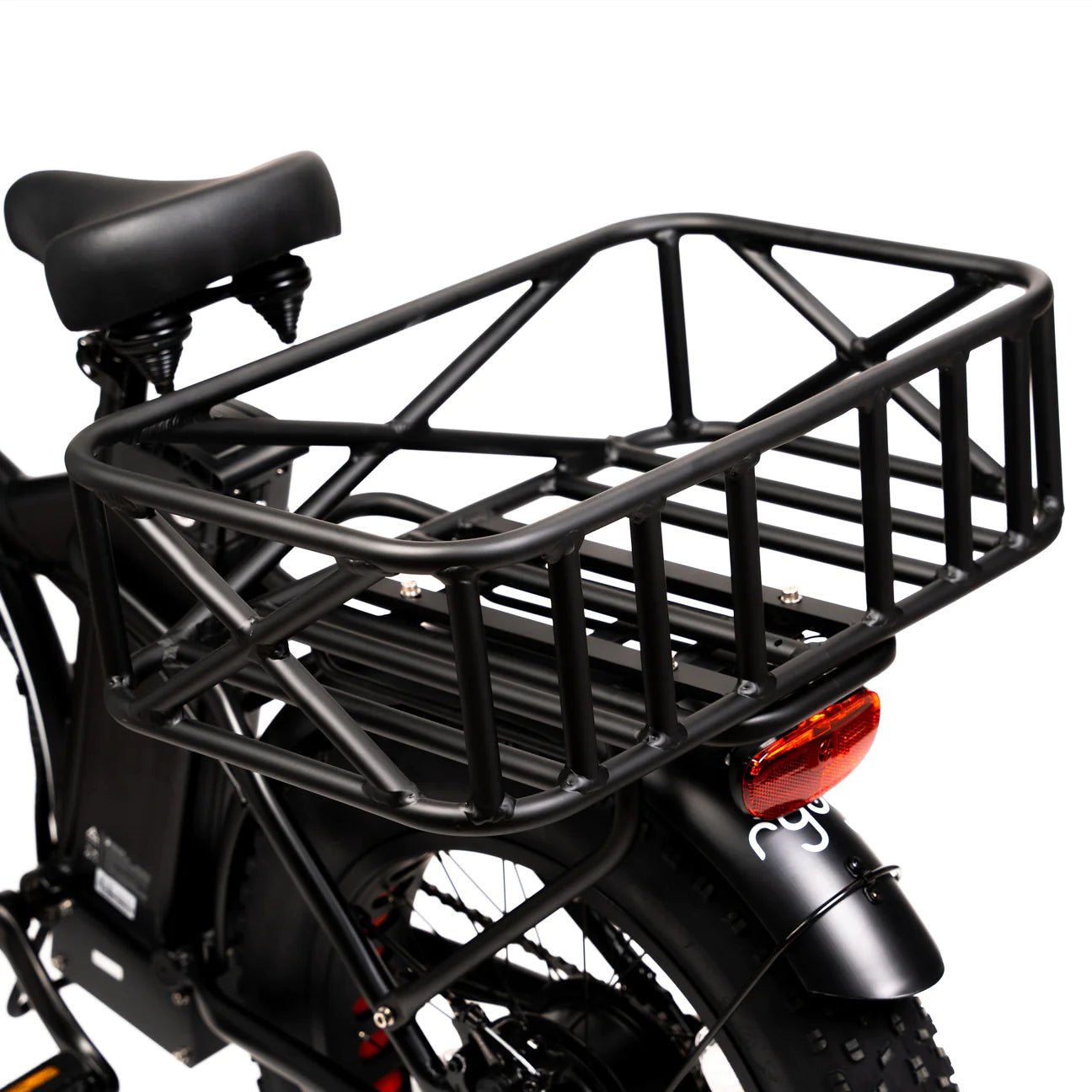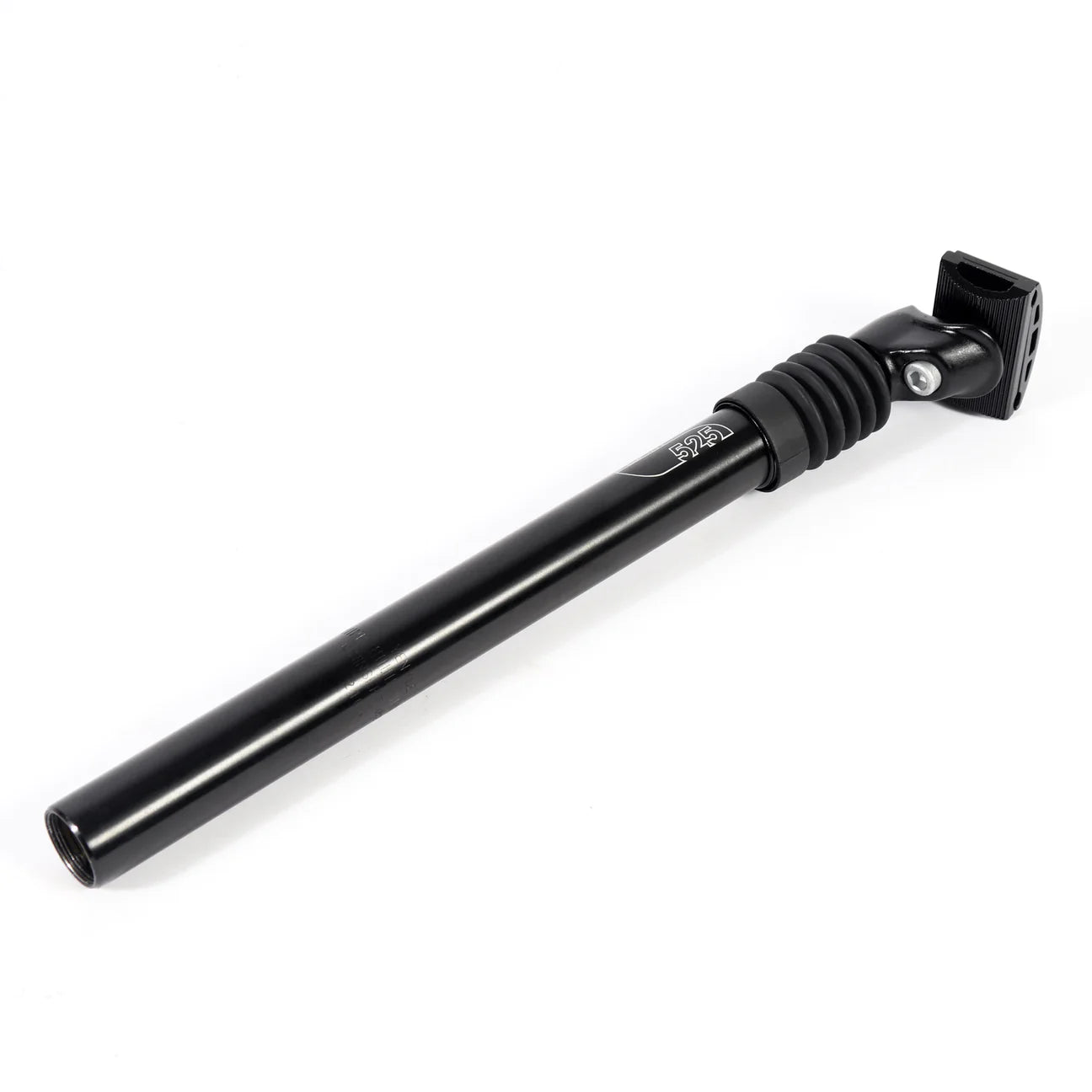 Why Choose Rydy Bikes?
Our bikes are more than just a means of transport; they're a lifestyle choice. Here's why you should join the Rydy revolution: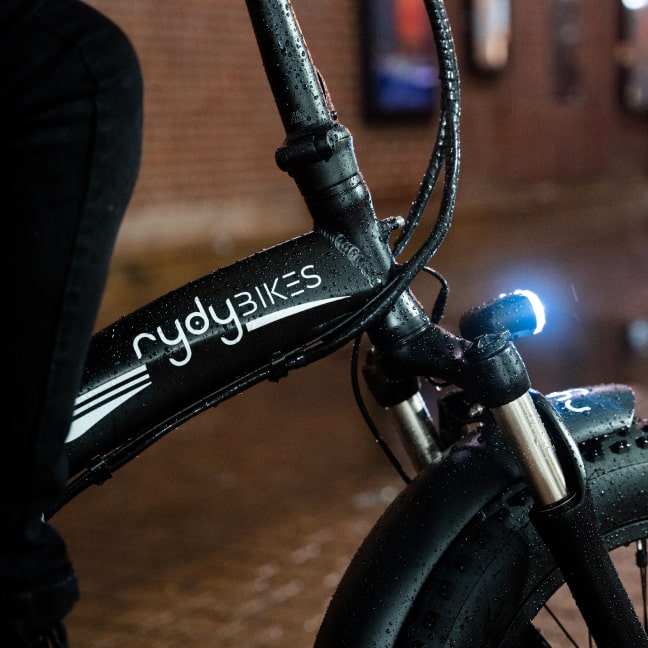 Fully Assembled E-Bikes
Out of the Box and onto the Streets! Save time and effort with our fully assembled e-bikes.
Water-Resistant Coating
Never worry about the weather again. Our bikes' water-resistant coating makes them perfect for all seasons.
Eco-Friendly Choice
Help the environment while enjoying your ride. Rydy bikes are a perfect blend of fun and sustainability.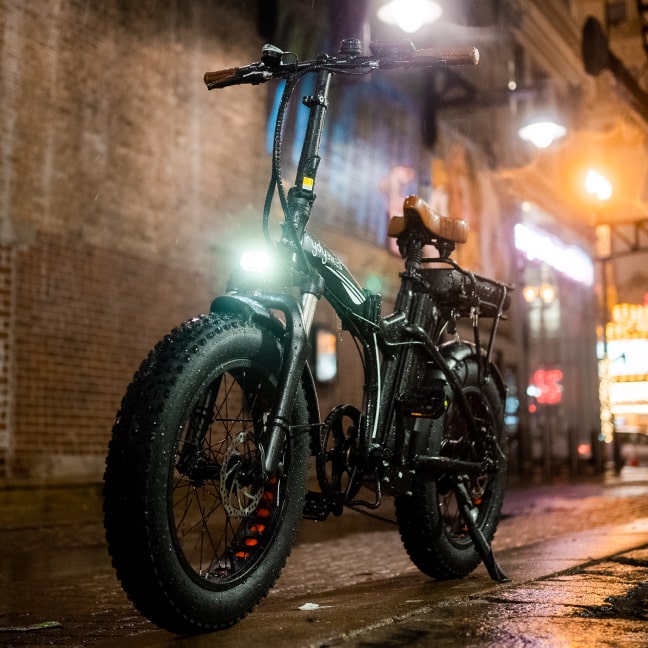 Serving All 48
From sea to shining sea, Rydy is ready to serve you across all 48 contiguous states.
Fast Shipping
Excitement should never wait. That's why we ensure your e-bike reaches you swiftly.
1 Year Warranty
Peace of mind comes standard with Rydy. All our bikes come with a 1-year warranty.
Rydy Bikes Manuals & Resources
From setting up your e-bike to troubleshooting common issues, our manuals and resources are here to make your journey smoother. Step into our knowledge hub and get the most out of your Rydy ride.